Ori and the Blind Forest: Definitive Edition (2016/MULTI9)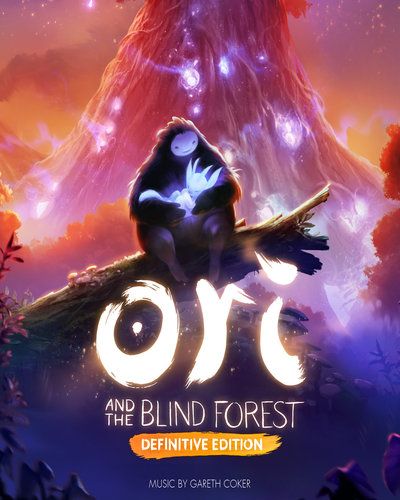 Ori and the Blind Forest: Definitive Edition (2016/MULTI9)
PC | MULTi9 | Developer: Moon Studios GmbH | Publisher: Moon Studios GmbH | 2016 | 4.05 GB
Genre: Arcade, Platform, 3D
Ori and the Blind Forest: Definitive Edition is practically perfect "reprint". Here, new levels of quality are combined with excellent additional game mechanics, and all this in addition to the fine (in all senses) a game that in the past year did not not a bit worse.
The plot Ori and the Blind Forest: Definitive Edition will unfold in the lands Niebel, where the main hero Ori have to go through the gloomy forest and restore the Tree of Life. Expanded Edition will receive an additional storyline, new levels and mechanics. Also, the developers will add to the game easy difficulty level and thoroughly tightened the schedule, and the Ori will learn some fresh techniques and skills.
Bonuses from the GOG: Avatar HD wallpaper
FOR THOSE who have problems with the joystick
THANKS GOES TO USER SONICst
FOR THOSE who have problems with the joystick
Go to the user / appdata / local / ori and the blind forest
We are looking there ControllButtonRemaps file
to change file
Activate DirectInput Button Rebinding: True
--------
A: 3
B: 2
X: 1
Y: 4
LShoulder: 5
RShoulder: 6
Select: 9
Start: 10
LStick: 11
RStick: 12
LTrigger: 7
If any buttons you do not like, then change according to the wishes.
P.S. Do not forget to Activate DirectInput Button Rebinding: put the value True
enjoy
Features Ori and the Blind Forest: Definitive Edition
The mass of new and additional content: new areas, secrets, skills, storylines, difficulty levels, as well as full access to areas already passed, and much more!
Learn about the past Naru in two completely new areas.
Master the two new abilities: Speed ​​Mode and light splash.
Find the secrets and explore new Niebel even faster, teleporting between wells duhov.NEW IN THE DEFINITIVE EDITION
• Packed with new and additional content: New areas, new secrets, new abilities, more story sequences, multiple difficulty modes, full backtracking support and much more!
• Discover Naru's past in two brand new environments.
• Master two powerful new abilities - Dash and Light Burst.
• Find new secret areas and explore Nibel faster by teleporting between Spirit Wells.
The forest of Nibel is dying. After a powerful storm sets a series of devastating events in motion, Ori must journey to find courage and confront a dark nemesis to save the forest of Nibel. "Ori and the Blind Forest" tells the tale of a young orphan destined for heroics, through a visually stunning Action-Platformer crafted by Moon Studios. Featuring hand-painted artwork, meticulously animated character performance, a fully orchestrated score and dozens of new features in the Definitive Edition, "Ori and the Blind Forest" explores a deeply emotional story about love and sacrifice, and the hope that exists in us all .
installation Procedure
. establish
. Play
Operating System: Windows 7 +
• Processor: Intel Core 2 Duo E4500 @ 2.2GHz or AMD Athlon 64 X2 5600+ @ 2.8 GHz
• RAM: 4 Gb
• Videokartar: GeForce 240 GT | Radeon HD 6570
• Free space on hard disk: 11 GB
PLEASE SUPPORT ME BY CLICK ONE OF MY LINKS IF YOU WANT BUYING OR EXTENDING YOUR ACCOUNT


Hello Respective Visitor!
Please Login or Create a
FREE Account
to gain accesss to hidden contents.
Information
Would you like to leave your comment? Please
Login
to your account to leave comments. Don't have an account? You can
create a free account
now.